Exciting beauty news! Make Up Academy, better known as MUA seems to be coming to the Netherlands.
This brand - exclusively available at the UK drugstore Superdrug has its Press Day in Amsterdam today. I was on Instagram and came across their announcement of having landed in Amsterdam for their Press Day and thought, what?! Went onto Twitter and saw even more updates. Including this one: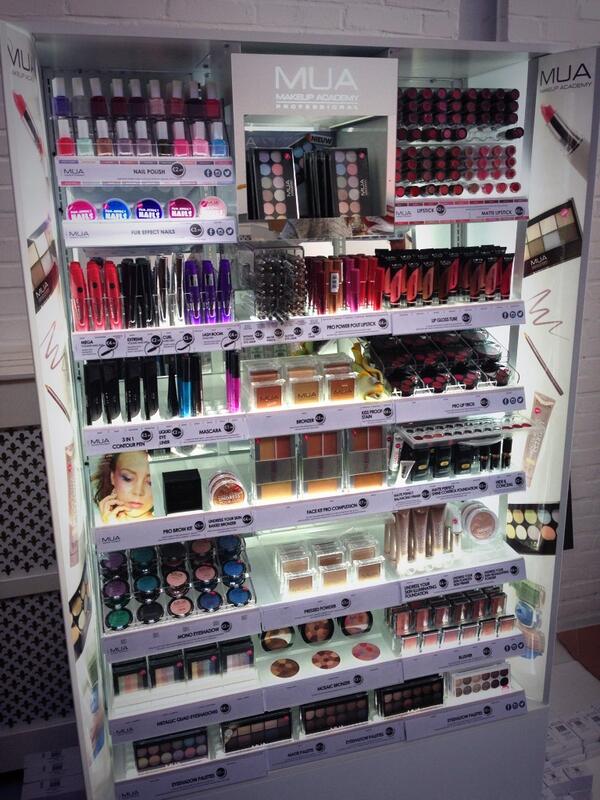 Yes, as someone who's interest in all things beauty is continuously growing (blame YouTube and blogs) I am excited
which you can probably tell.
To be honest, ever since I came home from London - TWO summers ago - and stumbled upon places to see and things to get... well, I started to make a bit of a list that obviously also included some great make up items I want to try out and yes
you guessed right
MUA has a few items on there as well.
So far, there has not been any more info on when it will actually happen other than the fact that MUA will be sold at the Dutch drugstore Kruidvat and from the looks of the picture above, will include a nice range of the products of this UK-based make up brand. I will keep you updated!
- Update: After the press day I came across some nice blog posts of Dutch bloggers who were at the press event itself. This post by ByAranka has a very useful list of all the places where MUA will be sold and this post by Beautyill includes a nice video of the event itself. It seems that MUA will be available in the Kruivdat stores around week 15/16 which is very soon!
Have you heard of the brand before? What are your thoughts about? Any items you must have? Let me know, in the comments below.
Xx